Blog > Explaining the popularity of luxury vinyl
Explaining the popularity of luxury vinyl
Tuesday, December 7, 2021 7:35 PM
---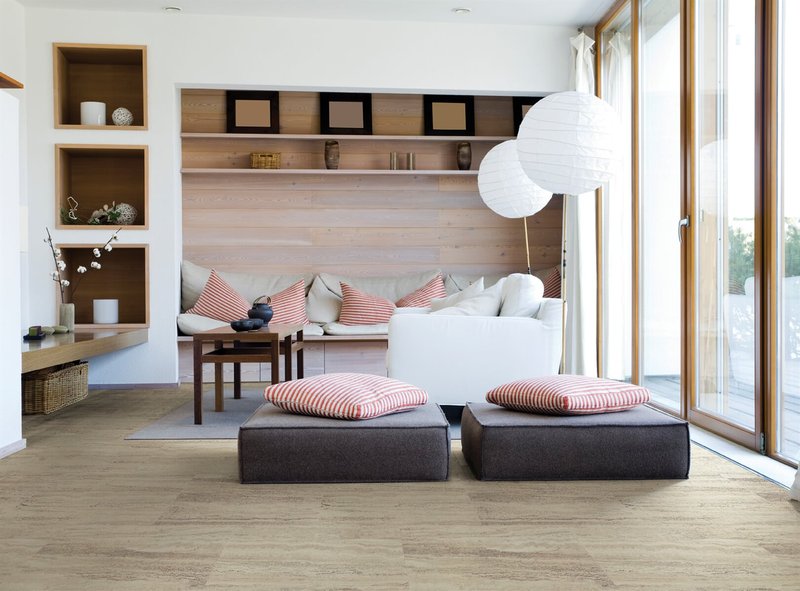 When you consider all that it has to offer, including high style, affordability, and waterproof and functional capabilities, you'll wonder why it isn't in every house on the planet! Here's a breakdown of the benefits.

Affordable style
If you're thinking of the old vinyl of decades past, delete those memories from your brain! Whether it's luxury or standard sheet, vinyl has evolved by leaps and bounds. Today's vinyl offers nature-inspired wood, stone, and tile images, all taken with high-definition photography, including micro beveling and deep embossing. These add depth, dimension, and textured appearance: wire-brushed, hand scraped, weathered, and distressed.

You'll also have the design option of getting it cut either in planks, called luxury vinyl plank (or LVP), or square, tile-sized pieces called luxury vinyl tile (or LVT). Plank is mainly associated with hardwood, but many also use it for stone echoes; the large format and few seams give it a more continuous look like a quarried slab. On the other hand, many prefer the extra seams of LVT!

Waterproof durability
This is multi-layered and five times thicker than the original product. At the top is a clear, strong melamine wear layer that protects the floor from scratches, scuffs, and spills. On top of that is a clear urethane finish that adds extra strength and shine.

Luxury vinyl is made of waterproof materials, making the capability inherent. There are no special coatings to help it along, so it can be submerged or spilled on without damage.

If those benefits aren't enough, consider that it only needs regular sweeping and periodic mopping to keep it in good shape. Installation can also be easy, especially when it's a floating floor where the pieces click together, mat, and hover over the subfloor without nails or glue.

Whether you're going for the classic luxury of original stone or a light, airy driftwood style, the professionals at Watkins Floor Covering will help you transform your home with luxury vinyl flooring, and we'll also give you a free quote. We have Jacksonville and Surf City, NC showrooms convenient to Richlands, Sneads Ferry, Swansboro, Maysville, and Hampstead.